Thinking about having a weekend away in Kilkenny with the family? This guide will bring you through the best bits and bobs in the city and county to visit and where you could stay the nights you are here! We have also included some great dinner options! If booking separately seems a bit much for your stay, we recommend enquiring with Kilkenny Concierge for the best local knowledge and rates around the city!
Kilkenny is an amazing city with so much history, so checking in on all the wonderful tours is a great option for things to do in the city, or try out our personalised treasure trail made and tailored for your group with a surprise at the end!
ACCOMMODATION
Unsure of where to stay in Kilkenny, with options like The Springhill Court Hotel or The Rivercourt Hotel, there are some great places to stay. All of the accommodation providers around Kilkenny from 5 star to Dorms work with us on occasion to ensure Kilkenny's visitors are looked after well.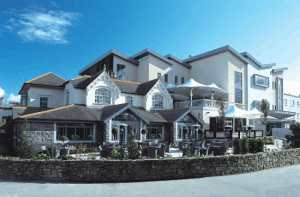 ACTIVITIES
We have to mention, we provide some of the best activities in the south-east, from Paintball to Bubble Football, for all ages. If you're looking for something a little different than what we usually provide and would like to try something else in Kilkenny for your break. Why not take a look at the Discovery Park or try some Clay Pigeon Shooting at the Countryside Leisure Activity Centre. Also, you cannot miss out on visiting Kilkenny Castle. Or ensure that you visit during one of the festivals whether it's music or the Savour Food Festival. No matter what, make sure you try out our paintball, bubble football, escape room and cube games!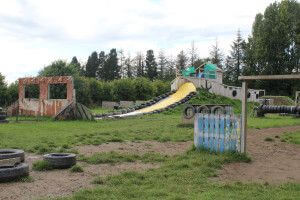 FOOD & DRINK
Looking for some dinner after your activities? We're situated right beside The Orchard House & Bar. We can book you in for a delicious meal after your activities. Trust us, you'll be starving! If you are closer to the city, make sure to check out Matt the Millers, and all the many many bars and restaurants around the city.
If you are planning on visiting Kilkenny Castle and all the other famous tourist attractions in the city, make sure to check in your group with Kilkenny Concierge. The local specialists in booking groups around Kilkenny. Their system ensures that you pay as little as possible and the costs are split fairly. Stags, Hens, Corporates or just a big family outing can book with Concierge for the best breaks.