Adults
€30 per person (Over 17yrs)
Youths
€22.50 for kids (8yrs-14yrs)€25.00 for teenagers (14yrs-17yrs)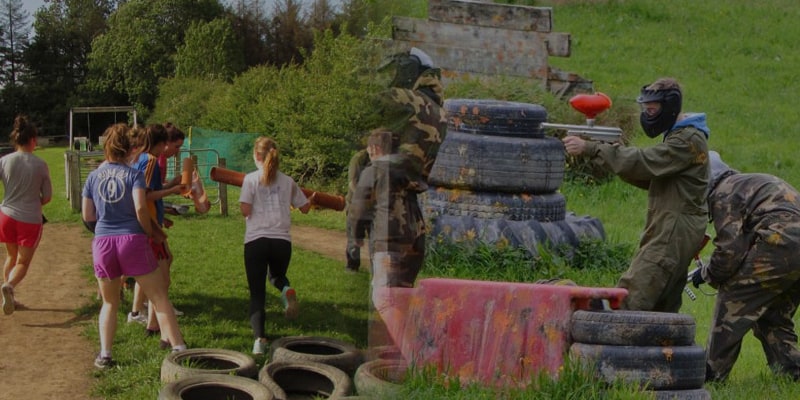 €50
Paintball & Assault Course Package
As part of our two activity packages, we can also arrange complimentary finger food for afterward in a city-centre bar. (To avail of the finger food the group must arrive 15 minutes before the arranged time and must each purchase a drink).
Book Now
Cube Games
Our Assault Course includes cube games which make for some great team building games!
---
The Slide
To finish off the Obstacle Course, we have a large water covered man-made slide, which is sure to finish with you being drenched! A perfect ending to an assault obstacle course or one for kids! Due to COVID-19, this slide is currently out of service. Apologies for the inconvenience.
---
Qualified Instructors
Our qualified and experienced instructors really make our activity centre a success, they encourage teamwork, excitement and enjoyment.
---
How Long Does it Last?
To get through the best assault course in Ireland? Well, every group is different but most groups will get through the course in about an hour!
---
ALCOHOL & DRUGS
Anyone under the influence of alcohol or drugs must inform the instructor immediately as intoxicated individuals are not permitted to take part. If rules are not being adhered to by an individual or group, then Kilkenny Activity Centre reserves the right to cancel the activity at any time and the groups or individuals involved will forfeit all rights to a refund or money paid.
What to Bring?
Change of Clothes.
Towel (Available to rent on site).
Spare Shoes.
No Valuables.