Campervan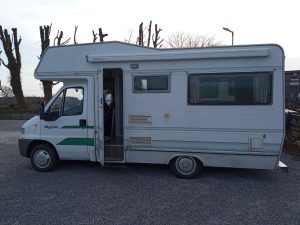 Rent this 4 Berth family camper for weekend trips around Kilkenny and its neighbouring counties. Visit the picturesque villages of Bennetsbridge, Thomastown or Rower Insituoge or go further afield to Waterford City and its surrounds. The majestic fishing village of Dunmore East is only a short trip as is the famous beach of Tramore. Travel east to visit the many beautiful beaches on Wexford's coast or head down to Cork to kiss the Blarney stone….all with the luxury of knowing that you can stay the night anywhere you please.
With our campervan rental, you can find lots of lakes and woodland parks to explore. Carrigfoyle Lake near Wexford is one of the most beautiful lakes in the country, untouched and crystal clear. If you would like to do some fishing then the nearby Loch Mahon fishing lakes are the place to go. For walkers, the Tara Hill Loop is worth a visit as is the Three Rocks Trail while the Waterford Coastal Walk is a must.
In short, the entire sunny south-east becomes accessible for an adventurous weekend stay.
Contact us for further details.