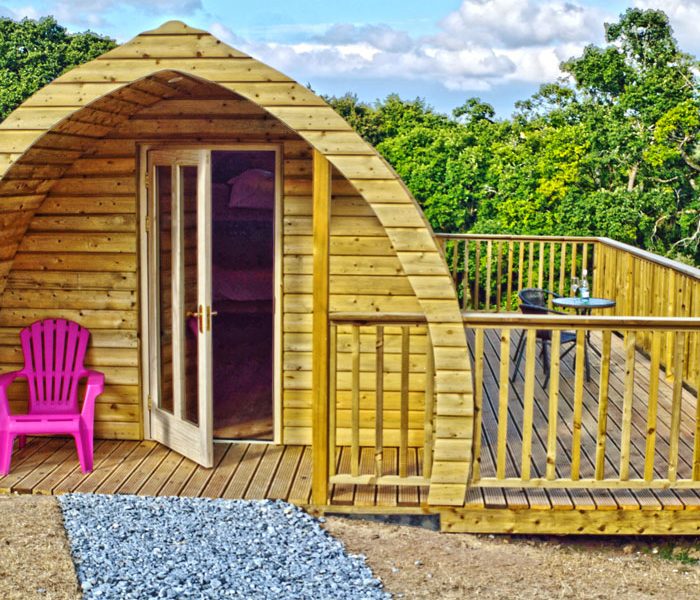 Thomastown – A Jewel in Kilkenny's Crown
Think of Kilkenny. A city steeped in genuine historical importance, with its beautifully distinctive architecture transporting visitors and natives to a bygone era. Indeed, Ireland's medieval capital radiates feelings of a unique and quaint warmth seldom discovered elsewhere.
Sheathed beneath its welcoming blanket, Kilkenny has evolved to become a centre of the arts. Its fine, often intimate theatres and performance venues are of renown throughout Ireland and beyond. Its art galleries play host to an almighty array of both calming and interactive exhibitions, while its tranquil walkways and placid ambience have long since provided creative sanctuary for poets, musicians, writers, and storytellers.    
It's little surprise, therefore, that such unique qualities filter beyond the city walls. Venture twenty minutes south and you'll discover a true hidden gem in County Kilkenny's opulent crown. 
Thomastown is a picturesque yet bustling town with its origins in the 13th century and surrounded by glorious countryside. Stray outside of its boundaries and you'll encounter enchanting attractions, including the ever-popular Kilfane Glen & Waterfall and the ruins of Jerpoint Abbey, which dates as far back as the year 1180. 
With industrial roots planted in grain and cloth production, the parish was once home to 12 mills, all of which were powered by the meandering waters of the River Nore. The town's last working mill ceased operations in 1963 and is now home to Grennan Mill Craft School. Here enrollees learn the creative processes behind drawing, ceramics, weaving, metalcraft and much more. 
The compact town centre hosts a proud selection of fine eateries, each of which offers an exclusive taste amid comfortable, charming surroundings. Ask the locals where best to eat and there's no shortage of enthusiastic recommendations! Studio & Press Cafe showcases fabulous Irish design while serving delicious vegetarian food, while the elegant Bassett's Restaraunt offers an extensive menu, from pizza to steak. 
Elsewhere, if tasty tapas and creative cuisine tickle your fancy, look no further than Toast of Thomastown. Sample multi-award winning chocolate at Truffle Fairy (recently reviewed in the New York Times no less). Perhaps even try your hand at chocolate making under the guidance of a professional Chocolatier! 
If it's classy Indian cuisene and good wine you're after, Spice Infusion serve tongue-tingling dishes crafted from exotic ingredients to reflect modern Indian dining at its very finest. 
Thomastown's spectacular surroundings offer the opportunity to truly explore the very heart of County Kilkenny. Sweeping woodland trails to appease body and soul, or perhaps adventurous orienteering appeals to those of a more sporting nature. 
And how better to truly unwind during your stay than by escaping the claustrophobia of hotel hallways and rediscovering your inner explorer with the glamping experience of a lifetime? 
Butterfly Vally Glamping is a delight. Set in such an intimate, remote (yet secure) location, the site overlooks the winding Nore as it snakes through the locally known Happy Valley. Its communal outdoor spaces offer an oasis of calm. Toast marshmallows over the fire or share a beverage while admiring the stunning Irish sunset, before gazing at a blanket of stars with those closest to you. 
Why not make a Thomastown Glamping experience your gateway to Ireland's ancient south-east? As well as Kilkenny, the neighbouring coastal counties of Waterford and Wexford are well within easy reach. 
Legend has it that the remains of Saint Nicholas lie locally at Jerpoint Park. What brought the 3rd century Anatolian Bishop to the then village of Newtown Jerpoint? It's said that the relics of Saint Nicholas are reputed to have been stolen from Myra (now in present-day Turkey) by local Norman crusading knights in the twelfth century and buried near Thomastown where a stone slab marks the site locally believed to be his grave. With very little known about the historical life of the distinguished Saint, why not use your visit to dig a little deeper and investigate the legend at your leisure? 
Whether it's a relaxing breather you seek or you'd prefer to take the plunge by kayaking the ancient river, why not make Thomastown your serene starting point? We think you'll share our proud passion for the truly enchanting County Kilkenny.